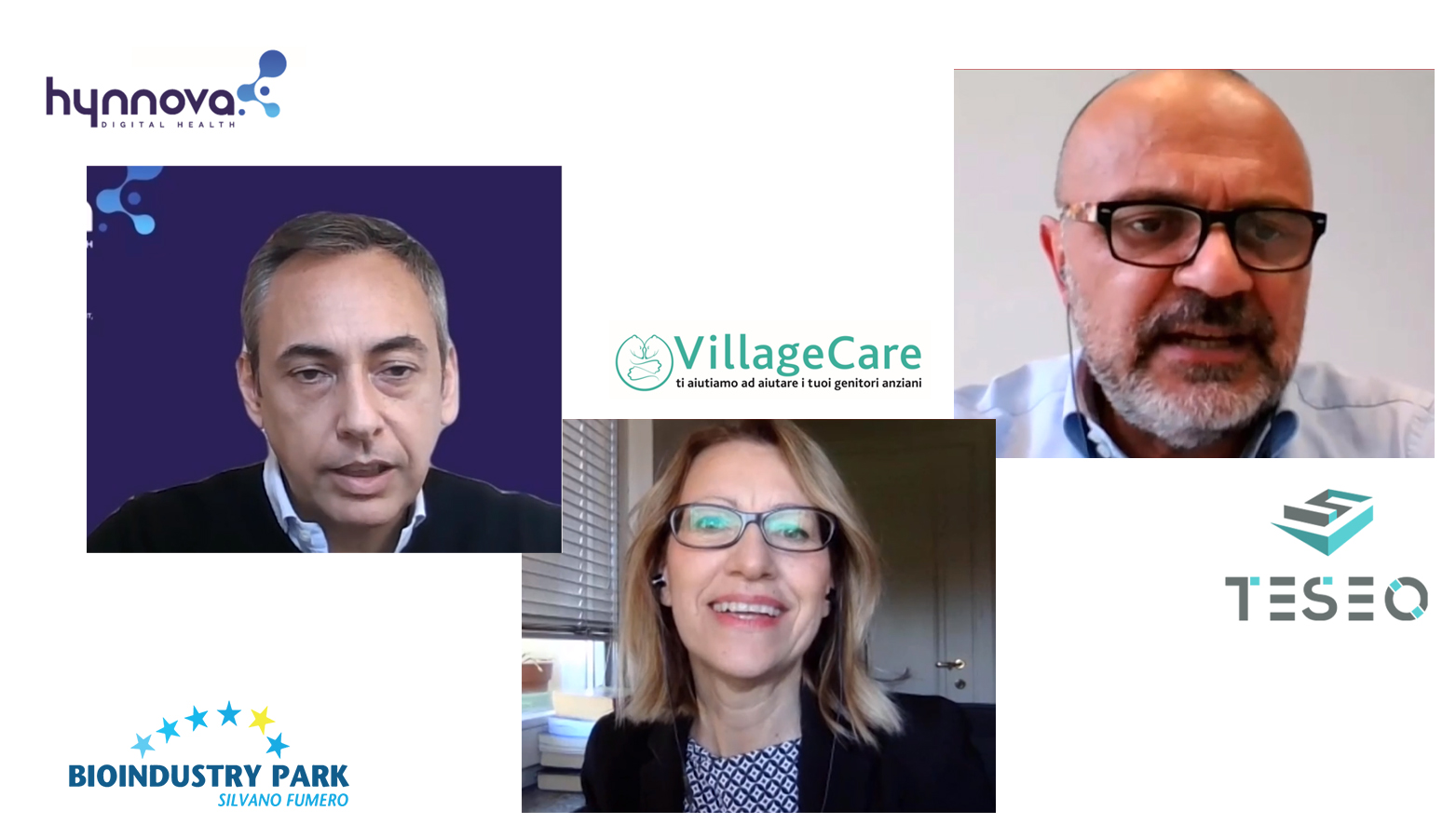 Guardare all'invecchiamento attivo come un'opportunità è una prospettiva quanto mai interessante e una pressante necessità. La pandemia da Covid 19 ha reso evidenti le molteplici fragilità in ambito sanitario e socio-assistenziale ma sta anche favorendo l'emergere di soluzioni che ribaltano i paradigmi consolidati dell'assistenza.
Se ne è parlato nel webinar "Le nuove sfide dell'assistenza all'anziano: opportunità e soluzioni per la presa in carico da remoto" proposto lo scorso 13 maggio da Bioindustry Park Silvano Fumero e bioPmed – Piemonte Healthcare Cluster in cui sono state protagoniste tre start up del settore che recentemente hanno scelto Bioindustry Park Silvano Fumero di Ivrea (TO) quale punto di riferimento per consolidare e implementare network e presenza sul mercato.
La loro attività è basata sull'utilizzo della tecnologia e, nello specifico, del machine learning e dell'intelligenza artificiale per proporre modelli sanitari e assistenziali che attraverso telemedicina, medicina predittiva e monitoraggio a distanza sappiano affrontare le nuove sfide. L'obiettivo comune è quello di far fronte al progressivo invecchiamento della società, dovuto all'allungamento dell'aspettativa di vita ma su cui incide il tasso ridotto di crescita della popolazione, in Europa e in particolare in Italia.
Se nel mondo oggi metà della popolazione ha meno di trent'anni, in Italia l'età media è di 46 e, secondo le stime Onu, nel 2040 l'età media supererà i 47 anni in Europa, i 52 in Italia e i 35 a livello globale. Gli ultrasessantacinquenni sono destinati a crescere su scala mondiale dal 9% di oggi al 14%. Secondo le proiezioni Istat, nel nostro Paese nel 2050 la quota di over 65 sul totale della popolazione potrebbe toccare il 37% dal già considerevole 23,5% di oggi.
Prospettive di fronte alle quali è necessario un cambio di passo verso l'innovazione da parte di servizi sanitari e socio assistenziali, di caregiver e degli anziani stessi e su cui possono intervenire le soluzioni di Hynnova, Teseo e Village Care. Ce ne parlano:
Luca Calvetti Founder and CEO di Hynnnova start up che applica la matematica avanzata, il machine learning e l'intelligenza artificiale per rendere più efficaci ed efficienti i servizi sanitari e assistenziali.
Rosario Nisticò è CEO di Teseo start up che tramite la piattaforma Kibi si propone di aiutare i caregiver ad offrire un'assistenza mirata ai longevi che assistono, garantendo loro di continuare a vivere in maniera attiva in tutta sicurezza.
Silvia Turzio è Founder and CEO di Village Care il primo portale nazionale di orientamento e sostegno ai figli che si prendono cura dei propri genitori anziani. Offre uno sportello di primo orientamento gratuito e percorsi di consulenza personalizzati grazie a una rete di partner, esperti e specialisti del settore.