Where
Bioindustry Park Silvano Fumero S.p.A.
Via Ribes, 5 – 10010 Colleretto Giacosa (TO) – Italy
Telephone: +39 0125 561311

Bioindustry Park is in Colleretto Giacosa near Ivrea in the province of Turin, a short distance from the motorway junction connecting Turin, Milan (A4/A5) and the Alpine tunnels for France and Switzerland (Mont Blanc, Great Saint Bernard and Fréjus).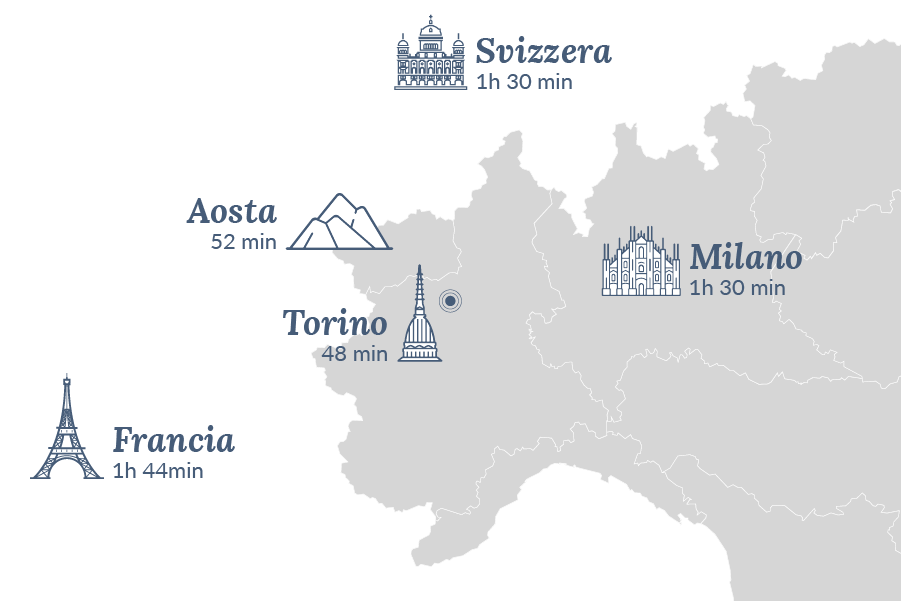 How to reach Bioindustry Park (Bi.P.Ca)
By car
Exit at the Ivrea junction from the Turin-Aosta motorway, take State Road (SS) 565 towards Castellamonte, following the signs for Bioindustry Park Canavese (5 minutes).
By air
The Torino-Caselle Sandro Pertini international airport is about 30 minutes from the Park. Other main airports close-by: Linate (150 km), Malpensa (125 km) and Genoa (180 km).
By train
Arrival at Ivrea station and then BUS see > www.trenitalia.com